Be A Part of the Roddenberry Stage In Vegas This Year
Are you a Professional, Fan or Organization that would like to present a Panel on the Interactive Roddenberry Stage at Creation Entertainment's 56th Year Mission in Las Vegas? If so, fill out the form below by 6pm PST on Monday, July 25th, 2022. This form is for the Roddenberry Stage Panels only. The Roddenberry Stage will be located in Jimmy's Place (formerly Quark's Bar) and focus on interactive programming.
We have limited availability panel slots to fill, so before you submit, please make sure your application is the very best it can be. Roddenberry is looking for programming that is original, exciting, creative and interactive. Most importantly, think about the value your panel will provide to fans and what will set your panel apart from others.
This application does not guarantee you a panel slot on the Roddenberry Stage, it only registers your request to hold a panel at the event. Roddenberry will let you know if your panel has been accepted by Friday July 29th 6pm PST. If your panel was not accepted, you will not be notified.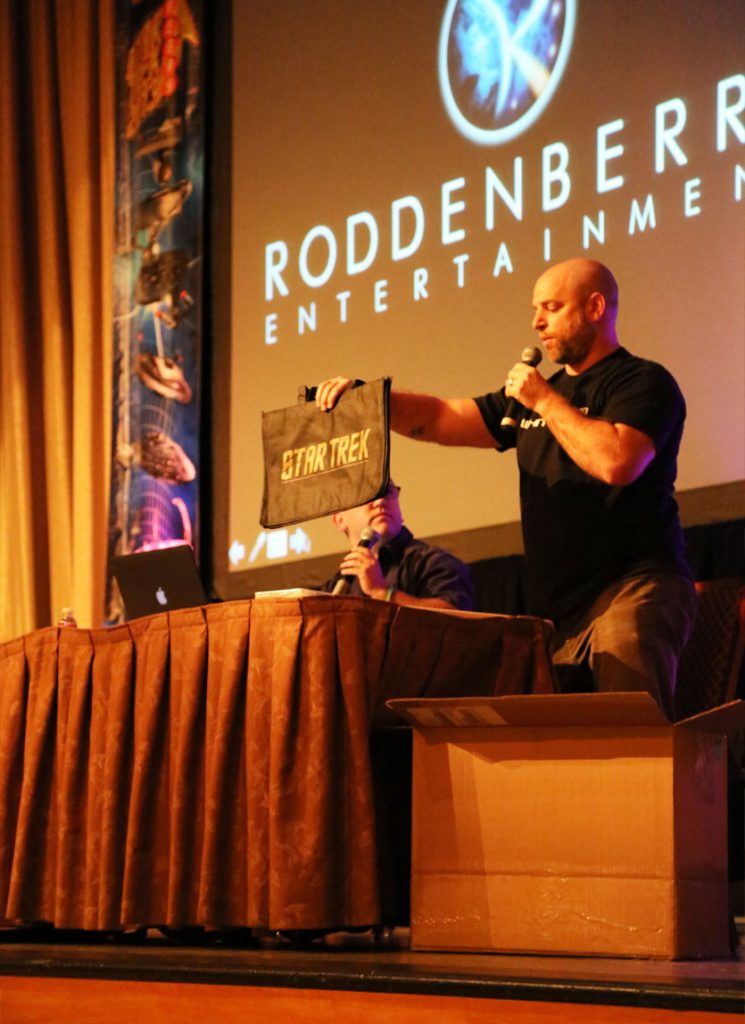 2022 RODDENBERRY STAGE REQUEST FORM
---
Our Programming Department will use the information gathered from this form to consider programming panel topics and presentations. All information gathered from this form will be for internal office use only. All fields on this form must be completed. Any submitted panel is tentative until officially approved. Actual scheduling depends on the level of response and availability of participants, and room availability. You will be notified via e-mail only if your proposed panel has been accepted. You will receive an e-mail confirmation no later than two weeks prior to the event. All remaining panels will be placed on a wait list; pending changes and cancellations, confirmations may still be sent out up to one week prior to the show. Submission of a Panel Request Form does not guarantee programming participation. The deadline for submitting this form is 6pm PST on Monday, July 25, 2021. The review process will not begin until after the deadline date. Direct all questions to submissions@roddenberry.com.
Important Programming Information
Please keep in mind the following information:
• Panels are typically 50 minutes long, scheduled in a 60 minute time slot.
• There is no charge associated with hosting a panel other than any costs you may incur yourself such as but not limited to travel, accommodations or technical equipment beyond what is provided.
• All panels should be suitable for an all-ages audience.
• Giveaways must be approved in advance.
• Panels must be exclusive to Roddenberry for the week of the show.
• Only those whose panels have been chosen will be contacted.
• Submission of a Panel Request Form does not guarantee programming participation.